Savings
Satispay allows you to create simple rules to help you save your money. To get started, go to the "Services" section in the app, click on "Savings" and create your first digital Money Box.
The app will put aside money for you, once you have chosen one or more saving methods:
Spare Change: each purchase will be rounded up to the euro and the cents will be added to your savings (if you pay €1.30 € then you put aside €0.70);
Cashback: save the Cashback you receive on your purchases;
Periodic: choose an amount that will automatically be put aside periodically.
Remember that moving money in and out of your Money Box is completely free and that you can edit your money box's settings at any moment.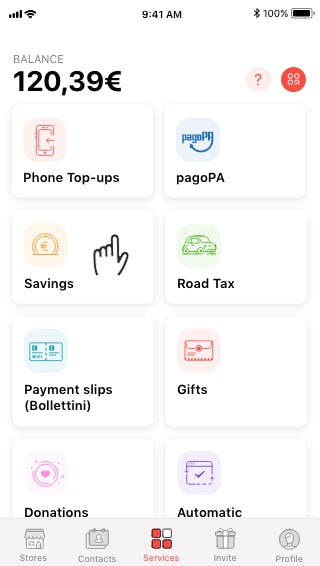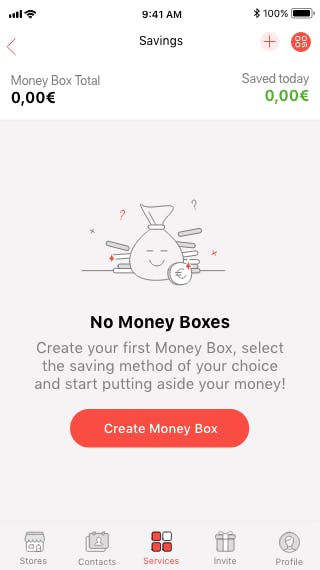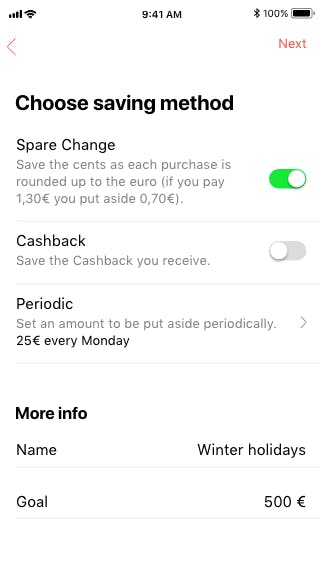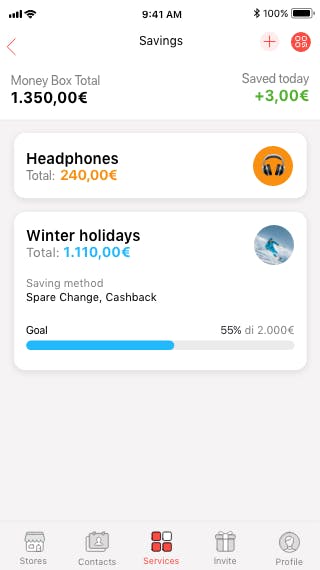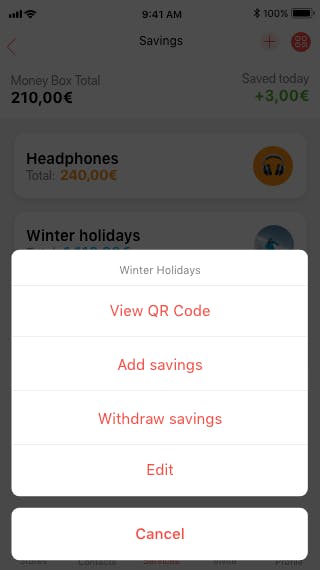 Can I create more than one Money Box?
Yes. You can create more money boxes by simply clicking on the "+" icon at the top-right of the the Savings section.
Can I add money to my Money Box whenever I want?
Yes. Go the the Money Box and click on "Deposit", enter an amount less than or equal to your app's balance and click "send".
Can I transfer the contents of my Money Box to my app's Balance?
Yes. Click on the Money Box you would like to access and tap "Withdraw". You can then choose to transfer all or part of the savings in your Money Box.
Please remember that you can't transfer the contents of your Money Box to your bank account manually. You will have to transfer the money to your app's Balance and if by Sunday your balance is greater than your Budget, then the extra money will be transferred to your bank account.