In-store payments
Paying stores is extremely simple: tap "Stores", select the merchant you want to pay, insert the amount and send!
The merchant will receive the payment request, which he/she must then confirm in order for the payment to be completed. The funds are transferred instantly to the store from the consumer's available balance within the app. Accordingly, the customer's balance then decreases by the amount spent.
After having sent a payment, remember that you can check its status (pending, accepted or failed) by tapping on the correspondent transaction on the app's Profile.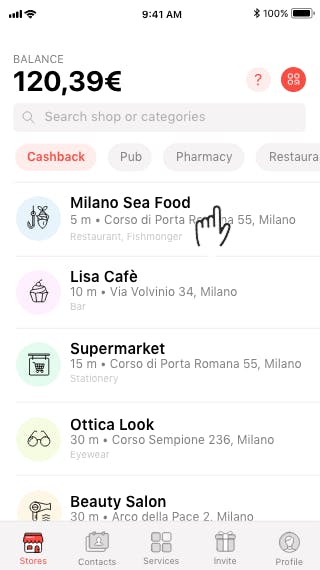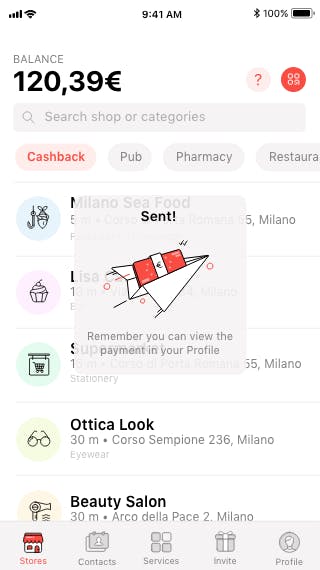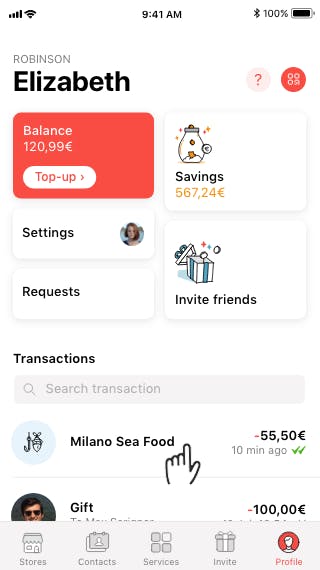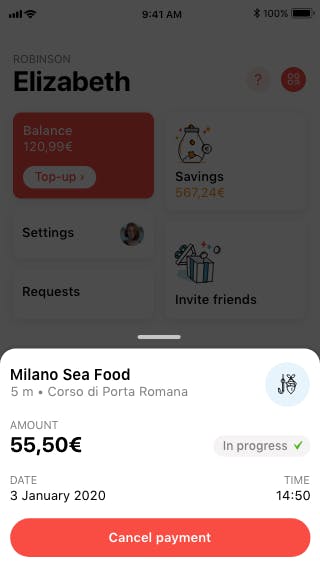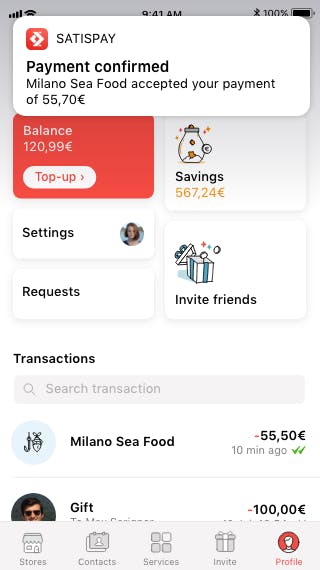 How can I pay in stores using the QR Code?
Enter the Stores section, tap the QR Code icon and scan the QR Code displayed at the store's cashier. Insert the amount to pay and send!
Remember the QR code reader is available for all iOS devices (requires iOS 8 or later) and Android (requires Android OS 5.1 or later).